Inexpensive but original Christmas gifts for men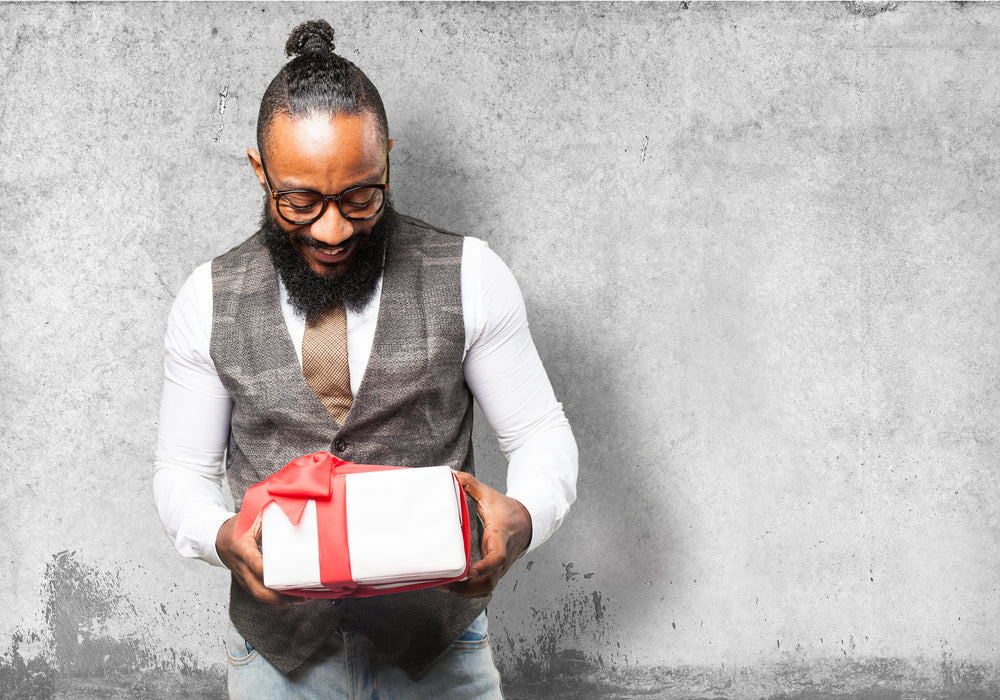 Ah, the winter holiday season. The scents of Christmas trees, spiced cider, and mulled wine are in the air, there are fairy lights twinkling from buildings and trees, and maybe even a snow flurry or two.
And, with all that, comes the ever-present gift-related panic. Some men are easy to shop for (lucky!), but others are impossible! What would make an inexpensive but original Christmas gift for a loved one? Many women claim that finding that perfect gift for men in their lives is a treat. Their suggestion is to approach the project in an organized manner, to prevent the task from becoming a chore.
When picking a holiday gift for the man in your life, take into account some details: age, job, hobbies, and other factors.
The Christmas gift should be a labor of love; its purpose is to strengthen the relationship. And, to emphasize the message, the gift should be beautifully packaged.
Hilee Bio Cosmetics offers a variety of skincare and hair care gift sets, as well an excellent selection of beard care products and gift sets. You can purchase entire kits, gift-packaged for your convenience, or pick and choose products and create a unique set that's just for him. We sell all the gift packaging necessary to make your gift look beautiful and thoughtful.
Our product assortment is vast. You may choose to purchase an anti-aging set – INTENSIVE AGE DEFYING KIT – which contains Lifting Serum for men and Eye Cream for men, or the ACTIVE HERBAL LINE KIT, which includes items for intensive, 24-hour skin moisturization, or buy the BIO SK moisturizing cream for men by itself.
If your loved one has a beard, we will be happy to help him pamper it. Check out our beard oil and balm kit or any other beard care kits and sets. We offer a variety of beard care products suitable for all tastes and requirements. Kits come luxuriously packaged in gift boxes with silver embossed logos, and items inside are encased in velvet pouches, placed inside velvet-lined boxes.
If you prefer to compile your own set from our selection of beard balm, Beard Combs, and beard oils, we also provide all the packaging necessary to create a lavish gift.
For loved ones who prefer the clean-shaven look, we sell a selection of Shaving Sets, which include Brush and Razors.
Our newest holiday season offering is a men's cologne set, which consists of 4 different scents, suitable for any occasion. The set comes in a high-quality cardboard box embossed with a silver logo, and the lightweight bottles are travel-friendly and fly well. Alternatively, each cologne may be purchased separately.
For these products and more, please visit our website. When making a purchase, please note if you would like your order gift-packaged.
Now, what about a man who has everything? It is hard to surprise him with a store-bought gift. Therefore, try something original and hand-made: a hand-knit scarf or hat, or a collage of family photos in a hand-made frame. The most important part is that it's made with love and leaves a good impression.
There are only a few weeks left until Christmas! Don't procrastinate, and get started on your holiday shopping now. Good luck!