The art of shaving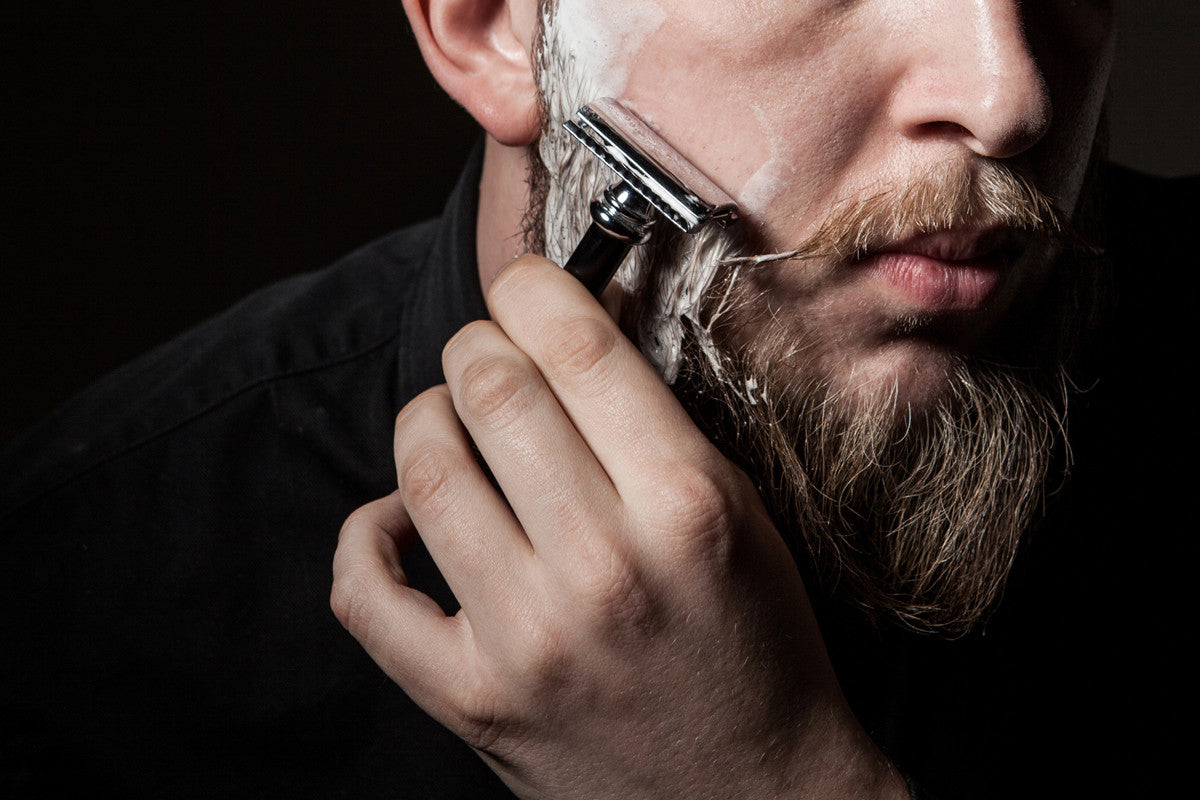 Sometimes, despite the precautions, facial skin does not look as it should after shaving. Instead of being soft and smooth, there is irritation, nicks, and rashes. The trick to avoiding these unsightly side effects is to use correctly prepared shaving foam. The foam gently envelops the skin, softens bristles, and helps the razor glide smoothly across the surface, ensuring a close shave. 
The How-To: 
Using a brush, spend 2-3 minutes applying the well-whipped foam onto the face with a smooth, circular motion. This helps raise bristles to ensure a closer shave, and exfoliate dead skin cells. Keep in mind that the slower the process, the better the results. 
There is a 3-step process to procuring the best foam: 
Step 1: brush preparation. Dip the brush into a glass of hot water for a few seconds to soften the bristles and absorb moisture. Do not use boiling water, as it might dissolve the glue that holds the brush hairs together. 
Step 2: soap preparation. Rinse the soap bowl with boiling water and add a bit of soap or shaving cream. Remove the brush from its glass, and gently squeeze to remove excess water. Carefully place the brush into the soap bowl. To keep the foam warm, place the bowl on top of the glass with hot water. 
Step 3: foam preparation. Start whipping the foam with fast, circular motions.  It is important to alternate pressure: every few strokes, push the brush hard into the bottom of the bowl, then lighten up and use easy, circular motion. This shortens the amount of time required to create the proper foam density perfect for shaving. Keep whipping the foam until sufficient volume is created. 
Helpful Tips: 
For the shaving process to be pleasurable, and results to be perfect every time, it is important to prepare the foam correctly. There are two factors affecting the quality of the foam: 
Temperature – warm foam opens up pores and softens bristles. This leads to reduced redness and inflammation, and ensures a smooth, easy shave. Thoroughly covering the face with warm foam helps the razor glide over skin, slicing the hairs right at the root.
Ideal consistency – foam must be rich, not too thick, and filled with bubbles. Foam that is too thin will not stick to skin, sliding off and not doing its job. Foam that is too thick will dry out too fast, and prevent the razor from gliding over skin, which can lead to irritation and nicks.
 
Therefore, it is important to ensure the homogeneity of the foam, and not to rush when applying foam to skin. It should take 2-3 minutes to spread the foam at a leisurely pace; take your time and enjoy the massage. Remember: the longer it takes, the better the results.
To complete the shaving procedure employing the use of a beard oil kit can be beneficial to soothing the skin and stopping any irritations that may occur post shave.