Men's Cosmetics And Men's Skin Characteristics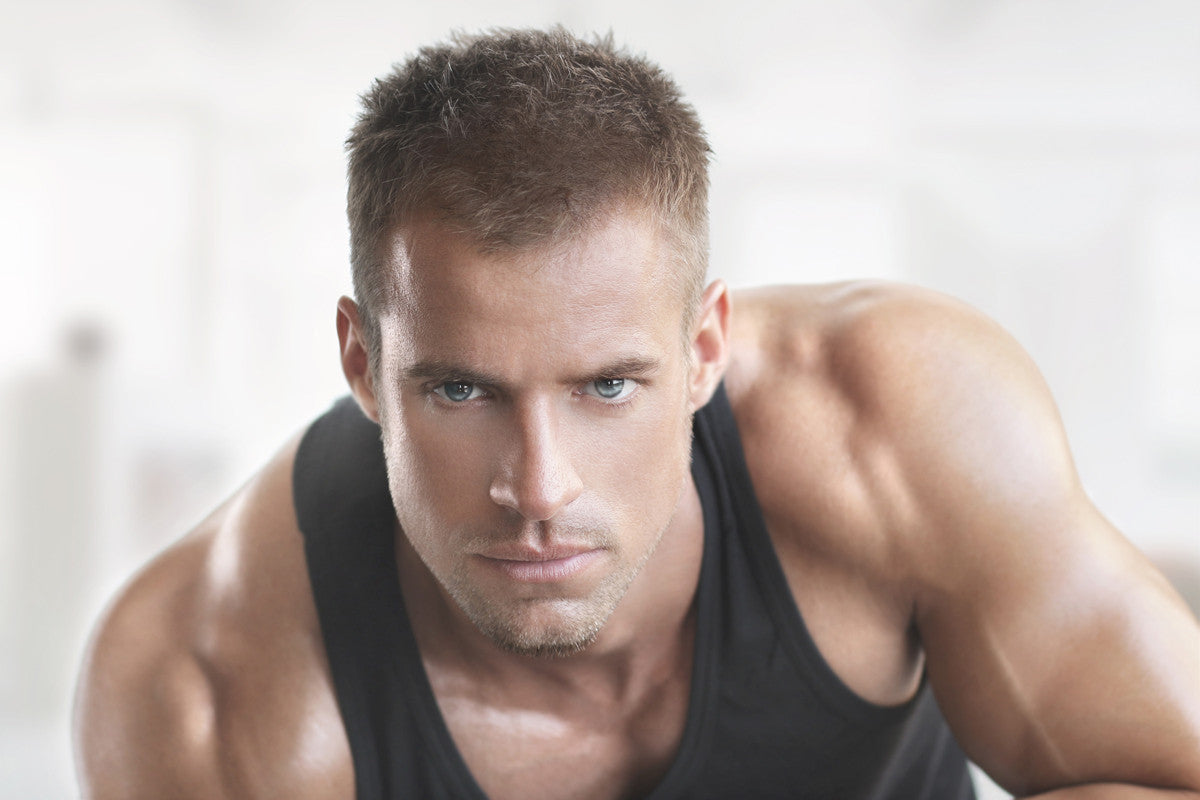 Modern men spend as much time caring for their appearance as women do. This is logical, since most people associate a successful man with an image of someone with well-groomed hands and a clean-shaven face. Attaining good skin is not easy, however: health and appearance are affected by pollution, stress, and fast-paced existence.
It is harder for men to restore skin softness and elasticity than it is for women. This is due to the difference in the structure of the skin and some physiological characteristics. Therefore, men's cosmetic products are fundamentally different from women's.
Characteristics Of Men's Skin:
Just like women, men require specific skin products to maintain pliancy, tone, and elasticity. Yet, men should use products specifically formulated for men, due to the following:
Men's skin is thicker than women's, the epidermis is more dense, and the skin's acidity is lower (pH of men's skin is 5.4, while pH of women's is 5.7).
Men's skin has more collagen than women's and, therefore, the aging process occurs slower (and at a later age). Men experience fewer stretch marks and less sagging.
 The skin may be normal, dry, oily, or combination; there are specific products formulated for each type. Anti-aging products should be based on natural ingredients, since the aging process in men and women is caused by different hormones.
 A men's skincare manufacturer must also make sure that all products are versatile and easy to use; in contrast to most women, most men cannot (and will not) spend hours on grooming.
Men's Cosmetics - The Right Picks
Men's cosmetic products must contain moisturizers, emollients, and antioxidants. As a rule, men's face cream also contains biologically active substances that can penetrate deeply into the skin. Shaving creams and lotions should have antiseptic and soothing properties, and help regenerate and cool the skin. Creams with matting effects are very popular, as they help reduce shine, which is typical for many men.
Unfortunately, there does not exist a single cream or gel that can solve all of skin's problems at once: to moisturize, cleanse, reduce shine, and delay aging. Skin care requires a combination approach, in that several skin products need to be used together.
 So, what are the key products to aim for?
 After-shave balm is vital for every man. The process of shaving removes not only hair, but also the upper-most layer of skin, which makes the skin sensitive and fragile. It needs to be soothed, and cooled, and moisturized. After-shave balm should be skin-type specific.
Men over the age of 40 should not use after-shave products containing alcohol, since with age, skin becomes more dry and prone to inflammation. The better choice are products containing natural antiseptics such as pine extracts, chamomile, green tea, and aloe vera.
A cleansing gel: it has always been assumed that a man can wash his face with hand soap, since his skin is thicker than a woman's. That is not true, of course. Not only does bar soap dry out skin, but it also leaves residue behind, which makes the skin more sensitive and prone to inflammation. Products formulated for skin cleansing should be used, instead.

A moisturizing face cream for men: there are many factors that can make the skin more sensitive: wind, shaving, air temperature, and others. A moisturizing cream can help eliminate the discomfort, the feeling of tightness, and frequent inflammations. Proper skin care can delay aging, and help the skin look revitalized.

Anti-aging products: blessed with a larger amount of collagen than women, men start considering aging at a much later age. That said, impending aging does become apparent after the age of 40. Anti-aging agents must be chosen very carefully. Products based on natural ingredients are especially effective, particularly during initial use.
 It is important to note that skin care should be a regular routine. A combination of a healthy lifestyle, proper nutrition, and professionally selected skin care products will all make the skin softer and suppler.